Soft Skills
Soft skills have a major role in developing a person's character and interpersonal attributes. Hence there is an immense need of concentration on soft skills development. This programme focuses on providing speeches, lectures, training by experts from various fields. This creates an environment for students to develop their overall personality. Mahendra College of Engineering enables students to understand the importance of soft skills as well as provides various programmes to enhance these skills.
Some of the soft skills activities include:
Communication skills
Confidence building
Positive attitude development
Development of Lateral thinking abilities
Creativity enhancement
Time management skills
Decision making skills
Negotiation skills, etc.
MoreDetails...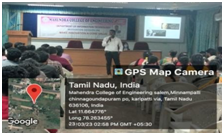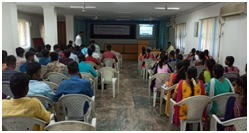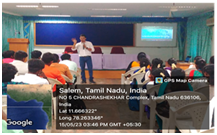 Language and communication Skills
Language enables a person to transmit information from one person to another. Through this skill students can accomplish great heights. Communication is probably one of the most important skills of all the soft skills. Ubiquitously, English is the dominant language of communication, both written and spoken. Therefore, English language skills should be nurtured and developed in order to communicate effectively in a working environment. Mahendra College of Engineering provides students with various opportunities to develop their communication and language skills.
MoreDetails...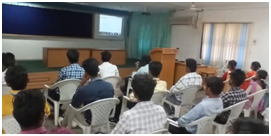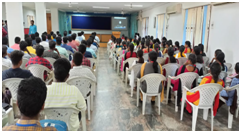 Life Skills
Life skills help everyone to excel at workplace and manage their professional relationships with people. In this program students are emphasized about the importance of leading healthy lifestyle. Teaching life skills such as physical education, respect of self and others, team building skills, and critical and creative thinking can create a more inclusive and respectful learning environment. This will engage more students in the better learning process.
Some of the important life skills include:
Stress management
Emotional regulation
Positive thinking
Self-esteem
Empathy
Listening skills
Interpersonal effectiveness
Handling disputes
Managing relationships
Goal setting
Decision making
Problem solving
Critical and creative thinking
Executive function skills
Resilience
Perseverance
MoreDetails...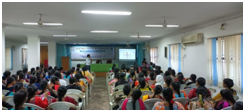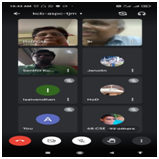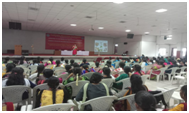 Awareness of trends in technology
The aim of this program is to create awareness about computing skills to students. ICT skills are about understanding and applying a range of computer programmes, software and other applications. These include: word processing, spreadsheets, databases, power points and search engines. Mahendra College of Engineering provides programmes for developing computing skills not only for students belonging to computer science engineering but also to other department students wherein they are given training program for newer computing skills relevant to that particular department.
MoreDetails...